Hello Darlings,
I am sure you have all been eager to know the steps that I have been taking in my business to keep myself and my clients safe in this chaotic and scary time of COVID-19. Let me assure you that I have enough latex gloves and cavicide to last me for a few years, however, maintaining social distance (or physical distance and social closeness as I like to say) is of the utmost importance at this time. As an immunocompromised person, I will be suspending in person sessions and remaining sequestered in my fortress of solitude at an undisclosed location until the outbreak has plateaued. That being said, there are so many ways to serve me and continue your training with me in the meantime. This is an unprecedented time, and finding time for joy, pleasure and a firm hand are more important now than ever before. 
Here are a few ways to support your Mistress in the meantime:
Coffee with Mistress. I will save my 10am morning coffee ritual for time to check in with my dear submissives and play partners. You may send me $200 on Venmo (@dasyayoga) with date requests. This is a perfect time to check in with me and catch up or get to know each other in a casual way and practice social closeness!
Visit my clipstore and binge on my clips. I promise that they will keep you entertained, aroused and focused on what is important in life; me.
I am available for skype sessions and I excel at distance training. Make the most of this situation by obeying my every command. Email me to set a skype session up!
Feel free to call me on Niteflirt. I am here to take your mind off of this shitshow, or to comfort you and help you find grounding. If you don't see me online, feel free to send me an email to arrange a time to chat.
Pre-book a session with me! I would love to have some plans after this madness slows down and it will bring me comfort knowing we have plans on the horizon. If you are someone who sees me regularly, think about saving up on missed hours for a longer session! Plan an overnight with me. I have so much time to plan and dream up delicious tortures for you. My blood lust is real right now. Give me something to look forward to!
Give me peace of mind. If your income has not been affected by COVID-19, now is an opportunity to step up and support me in a material fashion. Offer to take care of my rent and bills until this is over. Generosity from you is always met with generosity from me and this is a beautiful gesture to make me feel taken care of over the next few months. @dasyayoga on venmo Dasyayoga@gmail.com on Paypal. Please put "bills" in the subject.
As always, mutual aid is the most effective way to make a tangible difference to the communities most impacted by COVID-19. Please take a look at the following mutual aid fundraisers and if you have spare cash, donate when you can. If you send me a screenshot of a donation over $100 I will send you a sexy picture or a little love note.
As I hole up, I plan on focusing on my business, branding, and marketing. If you are unable to materially support me during this time, I would love it if you would take the time to answer the following questions to help me with seeing how the content I put out there is received! Please email me with the following:

What 3 words would you use to describe my play style?
What 3 words would you use to describe my physical or fashion style?
What 3 activities do you think I excel at?
What would you like to see more of?
How often do you see Prodommes? Are you someone who devotes themself to one? Or likes to play the field?
What is your favorite quality about me?
What is your favorite quote on my website?
What drew you to seeing me?
Please write me a testimonial for my website if you feel so inclined!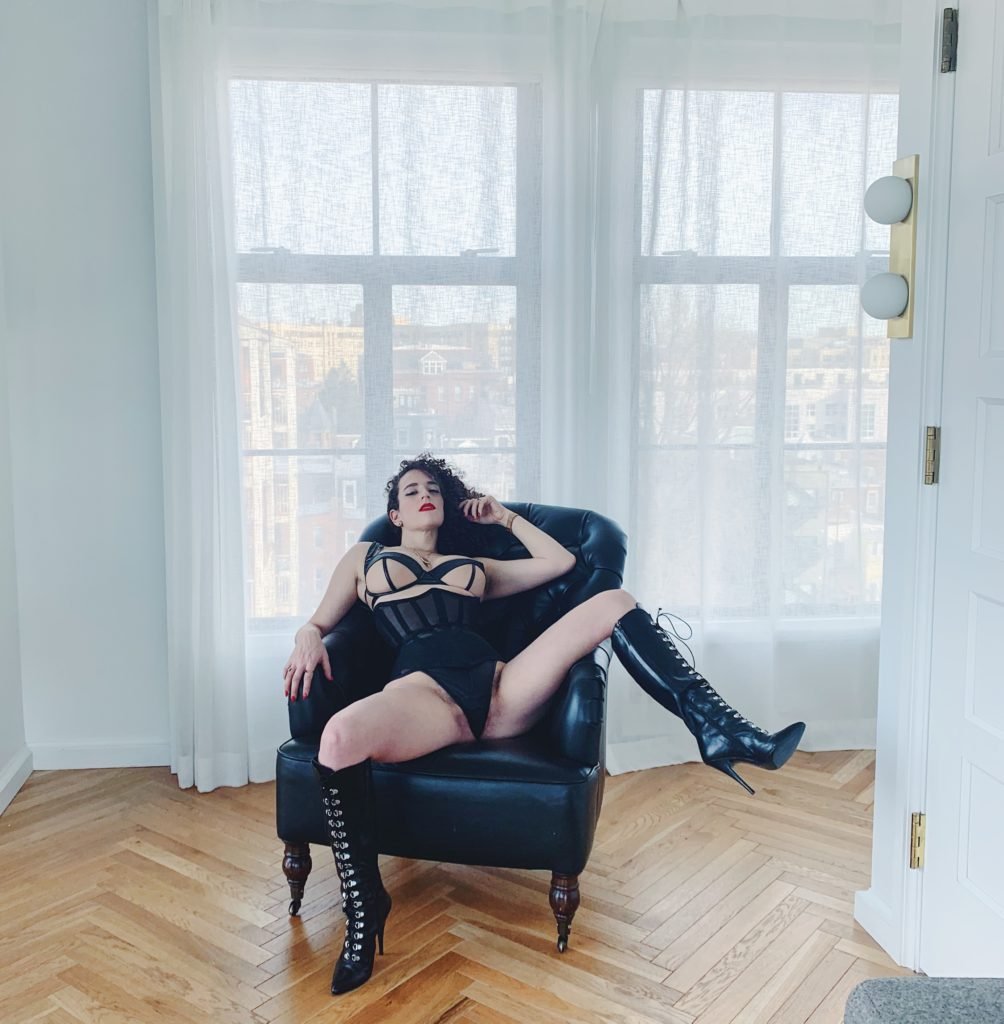 I sincerely hope that everyone is taking care of themselves and of each other. I hope folks are sharing their resources if they are in a financial position to do so. Collective care is what is needed in the moment.
I look forward to a future when I can enact all of the ways I have fetishized social distance (someone get me a vacbed! or send me pictures of you in head to toe latex!) with you.
With love and care,
Mistress Blunt