I see select subjects in NYC. I  am very intentional about how I choose to spend my time. I indulge engagements solely on that which I am interested in exploring, so please be sure to read my website in its entirety and highlight any shared interests of ours in your inquiry.
Who I am looking for:
My previous trainings and studies all coalesce into the style in which I dominate. I have a very holistic approach to BDSM. I seek consistency and submission in a slave, not a one off fetish session. I am looking for slaves that are interested in exploring and examining themselves through the cultivation of a D/s dynamic. I am interested in slaves who identify as submissive and/or masochistic. I enjoy spiritual, healing and cerebral sessions with self aware individuals.
I am LGBTQ inclusive. I love playing with all people and couples; regardless of gender, race, sexual orientation or disability status. I often session out of a wheelchair accessible dungeon space. I have a particular fondness for playing with women, transgender and non-binary individuals as well as folks curious about exploring, honoring and worshipping Femme. I expect subjects to be communicative, honest and respectful.
I like to make sure that my slaves are trained up to my standards. My ideal sessions revolve around slave training and any combination of my other interests listed below. If you are interested in incorporating something into our session that is not listed here, please feel free to ask.
What I enjoy:

BDSM coaching (phone and incorporated into sessions)
Bondage (Ropes, Straps and Mental)
Breath work and Breath play
CBT
Couples Sessions (bring your partner with you!)
Corporal Punishment / Impact Play (my favorite instrument is my hand and fist)
Face Slapping
Financial Domination (for generous, interested individuals who would like to indulge my hedonism or desire control over their finances.)
Foot and Boot Worship
Human Furniture Training / Objectification
Mommy/baby or Babysitter dynamics
Mummification
Orgasm Control Training / Denial / Edging instruction
Pain Exploration
Pet Training
Protocol / Slave Training
Psychoanalytic Torture Scenes
Sensual Domination / Sensation Play
Sensory Deprivation
Tear Cultivation
Transformation Sessions / Cross Dressing
Whips, Whips, and Whips!
I also enjoy:
Fetish Sessions
I adore cashmere, leather, lace and silk and love tantalizing your senses with natural fibers of my choosing. I have a very serious boot fetish, and my favorite outfit to torment you in is a cashmere sweater, silk or lace panties and thigh high boots.
Multiple Mistress Sessions
I have a group of very talented and sexy friends and partners whom I love to invite into sessions.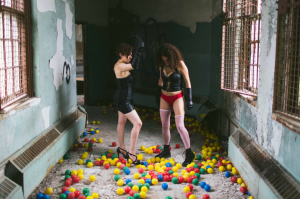 For many, yoga is a deeply spiritual practice based in ideas of devotion and surrender. Since having completed a yoga teacher training, I have been exploring the overlap of yoga and SM on a personal level. I am now offering devotional yoga sessions to explore ideas of surrender and sexuality through the cultivation of a kinesthetic and devotional yoga practice. Please see my Devotional Yoga website for more information.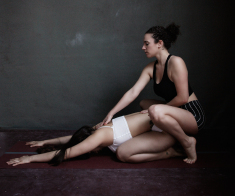 Subtle Public Play Sessions
While I do not enjoy bringing unsuspecting and un-consenting individuals into my play, I do enjoy the thrill of subtle play in public. Whether it be issuing mental bondage, having you take me to dinner wearing a suit and my rope bondage, a public foot worship picnic, a kinky day at the beach (sand mummification!) or a shopping trip, I am game. I am open to ideas. The more creative, the better! Please note that I do not do public play sessions with first time clients.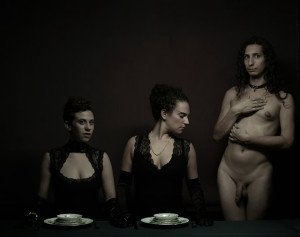 My Protocol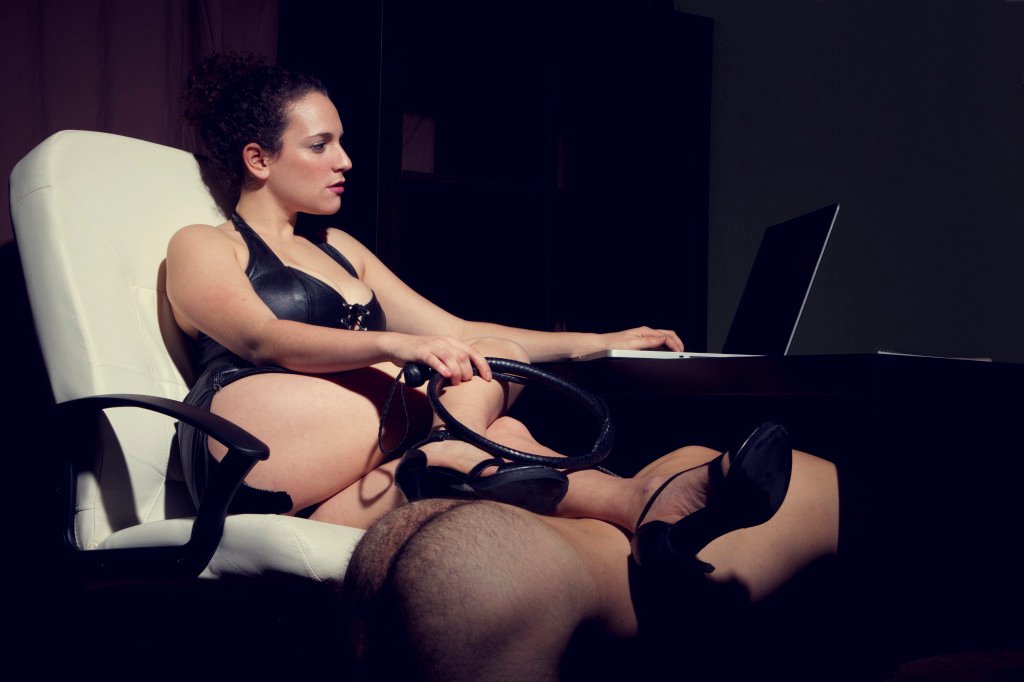 If you are a first time client, I expect you to have read the entirety of my website and contact me making sure to concisely answer all of the questions I have asked of you. Good first impressions go a long way.
I only see individuals who are able to articulate why they are interested in seeing me. I am a narcissist, tell me what about me in particular drew you to my site, what do you want to explore with me?
I will never be available for same day sessions with first time subjects. I require 24 hours notice to book a first time session, however a week is preferable.
First time sessions will be held in a space of my choosing, I do not do outcall sessions for first time sessions. Currently, my preferred session time is Wednesday afternoons. Other weekday, lunchtime sessions are also ideal.
When you show up to a session, I expect you to show up clean, on time, and with tribute as instructed.
Do not adorn yourself with perfume or cologne, I prefer a clean and unadorned canvas. I like to smell your fear and my arousal.
I prefer (but not require at this time) longer engagements, as it gives me time to get to know you and your psychological weakness so I that I can take advantage of them.
References are appreciated.
Deposits are required.
I am based in NYC, but travel regularly to LA and Ft. Lauderdale. I am available to travel to other places for 4+ hour sessions, should the session request, destination, and accommodations please me.
*I occasionally have space available at slightly reduced rates for individuals whose inquiry strikes me and who may not otherwise be able to afford my tribute. These spots are reserved for folks who identify as femme, trans or nonbinary. These spots are for students and for community members who do work in social justice. Inquire politely and be sure to highlight our mutual interests and any offer of barter.
**I do not engage in ANY illegal activity. Any request to do so may result in the end of our communication. Please note that I am not a full-service provider and that I do not entertain full-toilet training or racial humiliation sessions.