I am a woman who knows what she wants and one who knows exactly how to get it.
I realized the power of my sexuality at a very young age, and have been using it against you ever since. I began my training at
La Domaine Esemar
when I was 18 where I studied and embodied the art of BDSM and have been studying power dynamics (at the library, art studio and dungeon) ever since. I am able to easily get into your head, plant seeds, step back and watch them grow into something devastatingly beautiful.
.
I am particularly fond of exploring secret needs, desires and urges; believing as I do that repressing these causes unnecessary harm. It is what people put themselves through to avoid pain that is perverse. I enjoy guiding people to their emotional edges, holding the space for them to explore previously uncharted or repressed territory. I love tears, forbearance and suffering for self-knowledge and self-improvement.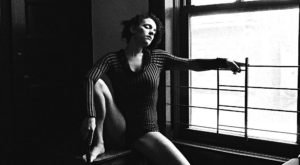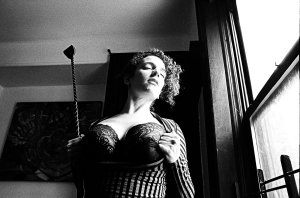 I see special and select subjects in NYC. I also hold degrees in psychology and in the fine arts, both of which greatly contribute to my skills as a Domina. I am also a certified yoga instructor and doula and love creating self-care regimens for devoted slaves. My BDSM interests are vast and varied. I enjoy natural submission and offering. I seek subjects that trust that I will take them to where they need to be. I like to utilize and torment all of your senses, taking you completely to my will and training you up to my impeccable standards.
With almost 10 years experience in the BDSM community, and over seven years of offering professional BDSM sessions in NYC, I have the privilege of being very selective about who I choose to see; this means if your interests don't align with mine, I will not be seeing you. This means if you aren't respectful or intentional about your contact with me, you won't be seeing me. Choose your words wisely. I am a naturally dominant, sadistic and empathic woman. I am a classically trained dominatrix and a hedonist at heart. I am Mistress Blunt.
prodomme, pro-domme, kink, fetish, goddess, new york city